Winter temperatures might breach your trust but hot chocolate has always got your back. Suffice your cravings of sweet tooth and warmth through a brewing mug of delectable hot chocolate.
Well, hot chocolate does not equate to being a mere dish but it is an emotion, it is the cosiness, the love, and warmth to battle against the wintry winds.
This article portrays all the quirky and unmissable hot chocolate dishes that can be the reason for merriment.
Pondering on how to make hot chocolate? We have not 1 but a total of 5 delicious ways to enjoy hot chocolate. Just scroll down!
1. Hot Chocolate Fudge
Let's jump on to the finest hot chocolate recipe with our top pick– hot chocolate fudge.
Ingredients:
Tiggle's hot chocolate mix
Condensed milk of 2 cups
Butter of 14 grams
Vanilla essence of 14.8 grams or ½ tablespoon
Recipe:
Commence the hot chocolate fudge recipe by placing all the major ingredients in the pan—Tiggle's hot chocolate mix, two cups of condensed milk, and butter.
Now, heat the pan. You must stir the pot constantly, of course, you don't want to end up with burnt fudges! Next slid in the butter and the vanilla essence. Repeat stirring until you attain a smooth, delicious texture.
Place parchment paper on a tray and pour the hot chocolate mixture. Let it cool in the freezer for a day. When the desert gets set, cut it into pieces and serve it.
2. Cold Hot Chocolate
Going by the oxymoron name of "cold-hot" chocolate, you must have guessed that this hot chocolate recipe can be both sipped in winters and drank in summers.
Ingredients:
Tiggle's hot chocolate mix
Milk of 1 cup
3-4 Ice cubes
Warm water
2 tablespoons sugar
Recipe:
Add on Tiggle's hot chocolate mix into warm water, stir until it becomes silky. Pour milk in the same dish along with some ice cubes. You have the liberty to add any flavour or sweeteners as per your taste.
Taddaa! The cold hot chocolate is ready for savouring. Just serve the cold chocolate in a mug with love!
3. Hot Chocolate Ice Cream
Hot chocolate ice cream is a delight for everyone, irrespective of age. Indulge this yumminess in summers to cool down the autumn heat.
Ingredients:
Tiggle's hot chocolate mix
½ cup sweetener
2 cups of whipped cream
Vanilla essence of 1/2tablesoon
Condensed milk of 140grams
Whole milk ½ a cup
Preferable garnishing ingredient
Recipe:
To prepare this mouth-watering hot chocolate recipe, you need to put all the first six ingredients in a suitable bowl/dish.
Then employ your hand blender in use to whip it until the mixture softens well. Make sure to prevent any lump formation. Sprinkle your garnishing element like choco chips. Put the batter in a freezer container to freeze overnight.
Voila! The hot chocolate ice cream is ready. Scoop out as per your requirements!
4. Hot Chocolate Coffee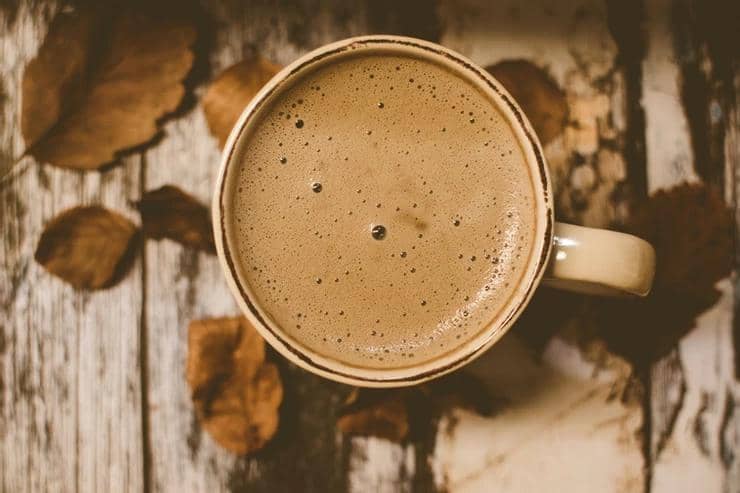 Simple yet worth indulging, what's that hot chocolate recipe? None other than a brewing mug of hot chocolate coffee.
Ingredients:
Tiggle's hot chocolate mix
1 cup of whole milk
Coffee powder of 4 teaspoons
Sweetener of your preference
Cream
Recipe:
Put the coffee powder, Tiggle's hot chocolate mix, and sweetener step by step. Stir them well to prevent any lumps intact.
In a separate pan, boil the whole milk for some minutes. Pour the milk in the mug all over the mixture. Whisk generously. Top up with whisked cream.
Enjoy brewing this hot chocolate coffee on a summer/winter morning with some ice cubes respectively.
5. Hot Chocolate Marshmallows
Marshmello along with hot chocolate is a deadly combo, do not miss out on this yum hot chocolate recipe.
Ingredients:
Tiggle's hot chocolate mix
Whole milk
Water
Vanilla essence
Sugar
Marshmallows
Recipe:
Pour some Tiggle's hot chocolate powder into a pan of water. Boil it well, then pour in the milk. Add sugar as per your taste. Then stir!stir!stir till you attain a supreme smooth glossy texture.
Now, drop in the vanilla extract and stir again. Once done, serve the hot chocolate in a mug or a bowl. Sprinkle the marshmallows on top and yay; your dessert, the hot chocolate marshmallow is ready to be dived in!
Takeaway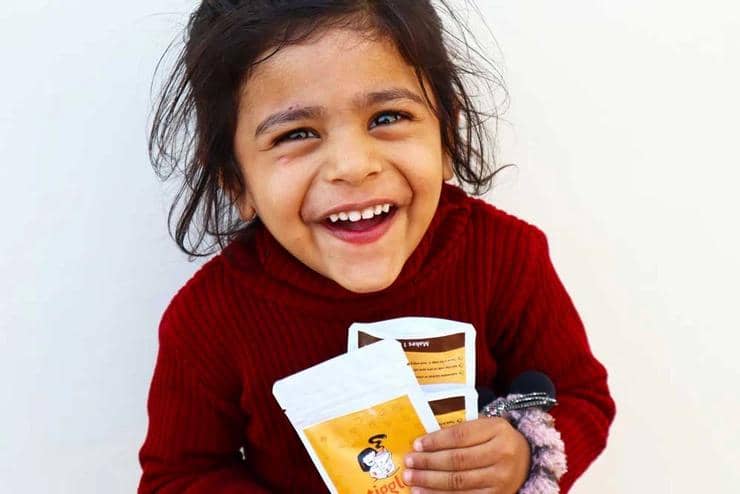 Satisfy your gut via these delicacies. Wake up and drink or drink and sleep, the hot chocolate recipes encompass all cravings. Jump on to prepping any of your chosen hot chocolate recipes.
Gift these heart-touching desserts to near and dear ones, share them with family or enjoy them on a lonesome wintry night. A mug of hot chocolate and your favourite playlist is equipped enough to vanquish any unpleasant times.
Stir up your life with a crazy vibe of hot chocolate to set a high tone!