Valentine's Day is clearly not any random day for all of us – it's happier for the couples and um, a bit of suffering for the singles. ☺ ☹ But anyway, it's a very special day and along with that, it's also a bit tricky for couples to find a gift their partner will like. And not just any gift, it has to also be romantic or fun. Well, why not make it easier to find gifts for those who are blessed to have partners who are foodies. I say blessed because all they want is good food and nothing much. Whew!
#1: Brownie Box
A very basic and common thing among food lovers, brownies are always on the top of the list. When it comes to gifting sweets, we often go for the brownies. And why not, these delicacies have been around forever. It's something no one would say no to.
And it's very easily available – go to any bakery or any online food website – it's something yummy and lovable you can gift your partner this Valentine's Day.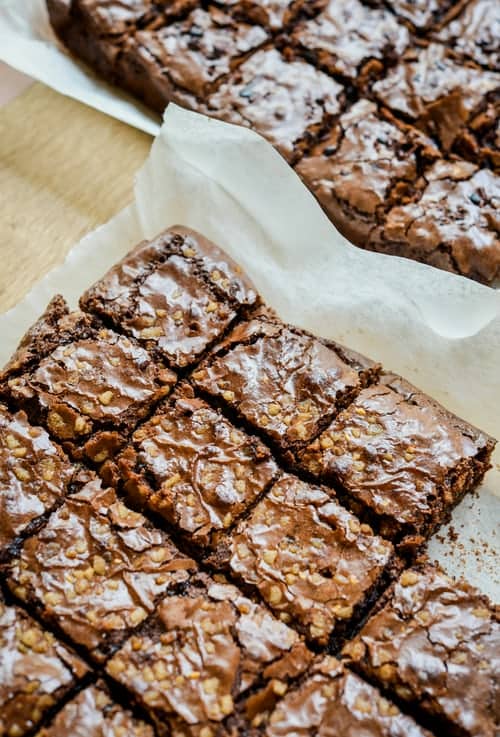 #2: Authentic Coffee Packs
Different types of coffee are a traditional and sophisticated thing to gift your partner. Coffee is prepared differently in different regions, so why not gift your partners the coffee they feel the most connected to, something that comes from a place they liked or a particular brand they love.
Just like brownies, coffee is easily available everywhere and there's a broad variety of coffees available depending on what your partner enjoys.
#3: Candy boxes
The sweetest thing you can gift your partner! The best thing about candy is that you can customize them based on what your partner likes. Surprise your loved one with candy in a variety of shapes, flavors and packaging. They come in all kinds of beautiful boxes, even handmade ones which show your partner how much you care.
Candies are easily available in local shops – with so many ways to customize your gift, go ahead, make it more personal for the one you love.
#4: Champagne Gift Set
Among the most fabulous things to gift your loved ones, we count champagne as a sign of sophistication and intimacy. We often keep it on our important list, for dates, dinners and celebrations.
Champagne is available in most of the liquor shops also you can easily order it from various websites – best to ask some specific Champagne brands.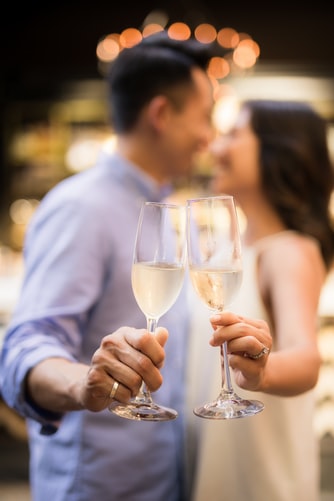 #5: Hot Chocolate Mix
Here comes the most unique, tasty, chocolaty, and delightful drink, The Hot Chocolate, since hot chocolate does not yet have a big market and is not available from most of normal beverage brands. Here's a brand suggestion that would deliver a quality Hot Chocolate Mix with an amazing taste to your doorstep.
Tiggle Hot Chocolate Mix is probably the best hot chocolate mix in the market, with flavours available for both the light and the dark chocolate tribe. The sweetest and the most unique thing you can gift your partner can be this Hot Chocolate, undoubtedly.
Based on positive reviews from their customers, Tiggle seems to have the best taste of hot chocolate out there. It's a readymade hot chocolate mix which can be prepared in minutes. And at this time of February with the chilly weather, nothing can be better than sharing a cup of relaxing hot chocolate with the one you love.
You can order here.
#6: Chocolate Boxes
Chocolates have been the cliché and most common gifts on Valentine's Day. You can easily get any type or flavor of chocolates everywhere. You can even get customized chocolates the way your partner likes it.
#7: Cookies
You can make handmade cookies for your loved ones, and can pack them the way you want. Cookies are a light and merry buildup for the main celebration. You can make cookies the way your partner likes them, it doesn't even require many ingredients. Plus, who doesn't like cookies?
#8: Cakes and Pies
To show true love for your partner, the best thing to do is to prepare a cake.
Cakes symbolize sweetness and celebration and what's a celebration without a cake. Cakes are easily available at bakery shops.
Or, you can spice things up and surprise your partner by preparing a pie. You can make all kinds of pies and they are easy to make. Pies symbolize the fruits of your labor and can be used to express this feeling to your partner.
#9: Ice-cream
Ice creams are the best mood lifters and the perfect snack for every event. Available in a variety of flavors, ice cream symbolizes luck and success in love but also pumps you up when you feel down. Truly the best snack ever. And available very easily everywhere.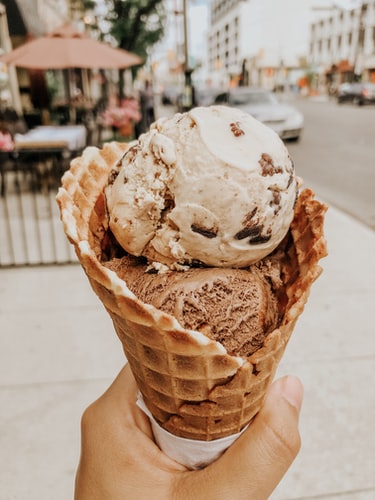 After all these creamy and chocolaty suggestions, you can also try your own creativity and love to create something your partner would love. Because in the end their happiness is all what matters. Hopefully, these ideas could make your valentine's day a bit better and happy. Lots of Love.